Back to Results
6 Tips for Running Successful Meetings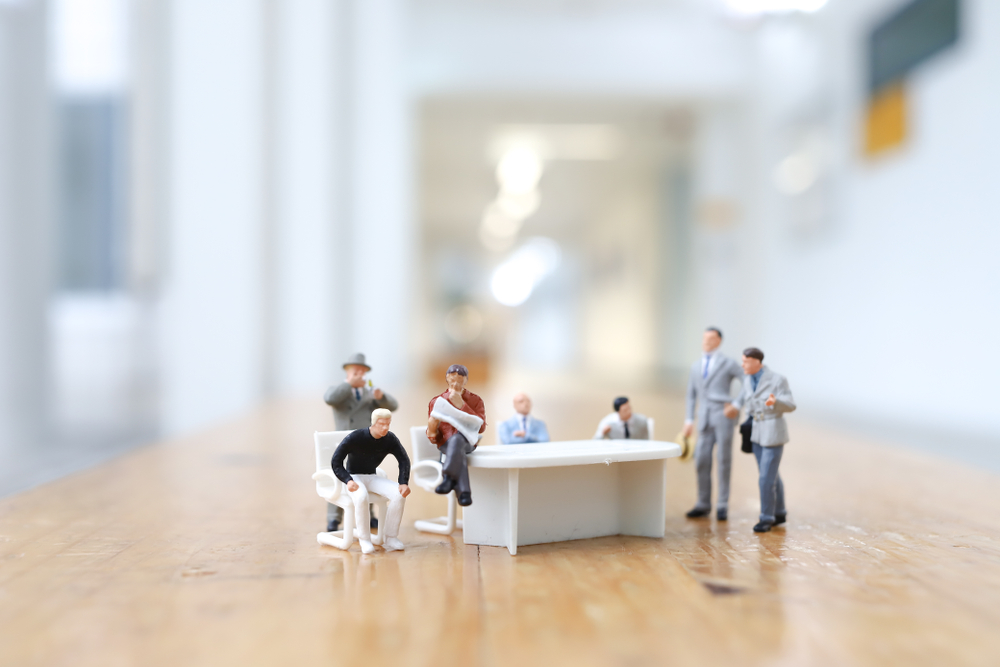 We have all sat in a company meeting that we felt was redundant and, dare we say, meaningless. The amount of time, energy, and resources wasted due to a poorly prepared and managed meeting are incredible, as well as incredibly draining and even costly.
Company meetings are not all "bad." They do help ensure employees and the organization as a whole are working in unison and that goals are on track. The meeting type can include one-on-ones with an employee, team meetings, department meetings, and company-wide meetings. They can tackle a wide range of agenda items such as employee recognition, performance correction, project status updates, new department processes/procedures, and company goal settings and goal achievements. Regardless of the type of meeting, the steps to prepare and manage the meetings are similar.
So how can companies ensure they are maximizing meeting time to the fullest?
1. Prepare an Agenda
Never go into a meeting and try to "wing it" without an agenda. It is too easy to stray off topic and wander from the meeting's initial purpose. Additionally, it can allow others to vie for and/or set the agenda on the spot or use the occasion to vent. Arrive with set expectations, goals, objectives, and a timeline of what is to be accomplished in the meeting. One popular program for helping companies set a successful meeting agenda is the EOS model of a Level 10 meeting.
2. Focus on Problem Solving
When discussing a business challenge, process or issue, allowing the team to share their thoughts, questions, and/or feedback with the team provides the best opportunity to problem solve and resolve the issue together. Build a strong, collaborative team that is able to overcome adversity, solve problems, and accomplish goals through teamwork and communications.
3. Ensure Company Policies, Procedures, and Goals are understood
Regardless of the type of meeting, take the opportunity to ensure all team members understand and are following proper policies/procedures and are striving to accomplish company goals. Clear and frequent communications with team members will confirm that all are staying on track with the company expectations, goals, and objectives.
4. Performance Feedback
Company meetings provide the opportunity to update team members with feedback on performance and goal attainments, whether one-on-one or in a group setting. If performance towards goals and objectives are falling short, take the occasion to address needed changes and adjustments to get actions back on track to achieve a specific goal. If performance is positive, take the opportunity to recognize the performance of the team, reinforcing positive efforts and morale. The key is to provide timely, constructive feedback to the team.
5. Provide Training Opportunities
Schedule opportunities to train team members during meetings. Is there a specific skill that needs improvement or a process that needs to be reviewed/updated, and/or is there a new industry trend that needs to be discussed in a company meeting, whether one-on-one or a group setting? Everyone can benefit from training segments in a company meeting.
6. Don't Meet Just for the Sake of Meeting
Company meetings are critical communication opportunities that can lead to the success of team accomplishments and company achievements. However, do ask the question, "is there a better way to share this information?" In some instances, an email or a message through a program such as a Slack Group can allow for better communication with employees and are less disruptive to team productivity and focus. While meetings are important, too many can be overwhelming, waste valuable time, and diminish employee engagement. Determine if a meeting is the best communication tool for the delivery of the information and consider alternative tools when appropriate.
Going Forward
No matter the meeting type, there is no doubt they are critical communication opportunities to ensure that everyone is on the same page. And, as they'll always be a part of running a business, it is equally critical to have effective and time-saving meetings. Examine your current regularly scheduled gatherings and evaluate for both efficiencies and inefficiencies. Determine the most effective means of communications with your team and execute your communication plans accordingly.
*   *   *
For assistance in maximizing your company's staff meetings, or for any leadership, communications, or HR challenges, contact Close HR.