Back to Results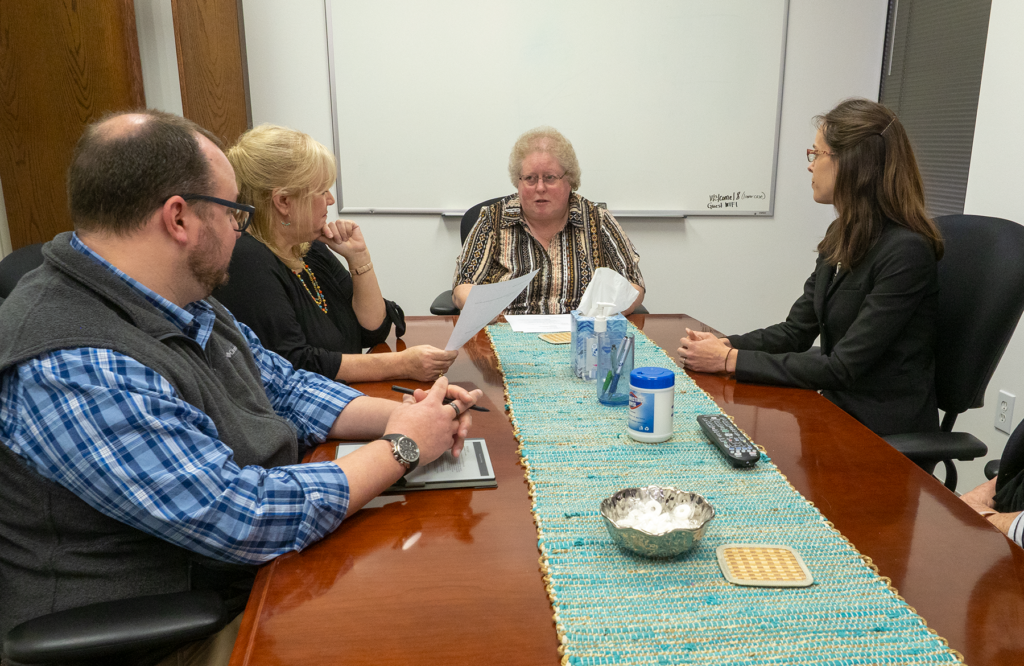 Close HR Turns 14
Close HR turns 14 this month –– 14! From our (my!) humble beginnings in 2009 to where we are today is hard to believe sometimes. Here's a bit of my story.
I was laid off in August of 2009 (as so many were during that period). Undaunted because of my skills, experience, and background, I expected to land a new opportunity any day. After all, I'd been in this situation a few times throughout my career and a new opportunity had always popped up pretty quickly.
But not this time.
While actively "waiting" for the right position to open up, I had also been wrestling with an inner voice that kept telling me to start my own HR business. But I wrestled with God about this and proclaimed aloud several times, "You've got the wrong girl – I don't have the money, don't have any idea how to start a business, and well, I don't want to! My job want is simple: I'm looking for an HR role that will pay bi-weekly and has group benefits. Pretty simple criteria if you ask me."
The days passed with no job offer in sight, and during one particular meltdown, I finally said aloud, "OK God, if you think me starting my own business is what's best for me, I will be obedient. But for the record, I do not want to. Besides, I don't have one cold-calling gene in my whole body, so this is all going to be on You."
And then I began the work of being defiantly obedient. I went to Patriot State Bank and worked with a wonderful business banker who helped me set up my first business checking account on September 1, 2009, under the name Carolina Business Connections, LLC, a name that was surprisingly available at the Secretary of State website and fit me well. After all, I'm a UNC fan (Go Carolina!), I love the work and art of business, and I especially love making people connections. I soon received my EIN number and was ready to go. And I did. And God has been more than faithful and good to me, including helping me build Close HR predominantly via referrals. There did come a time after a few years where I was encouraged to change the name of my HR consulting firm from Carolina Business Connections to Close HR Connections so people could more quickly identify exactly how the firm supported businesses.
It's now been 14 years and I must say, this is the longest I've ever worked for anyone! Also, I can tell you three things I've learned along this business-owning journey:
Starting and running my own business has been the hardest thing I've ever done.
It's been the most rewarding thing I've ever done. Especially getting to meet and work side-by-side with so many amazing entrepreneurs and small business owners.
Personally, it's been the most faith-stretching thing I've ever done. (Just ask God.)
All that to say: if you're a small business owner whether just starting out on your business-owning  journey or are celebrating 10, 25, 50+ plus years of being in business, I congratulate you! I understand the courage and steadfastness it took to make the leap of faith to become a business owner, and to remain steady on such a challenging journey that is always full of ups and downs, twists and turns, and sorrows and joy. There is never a dull moment, to be sure.
I'd also add this: be (remain) strong and courageous, strive for excellence, be creative and collaborative, take care of your people and they'll take care of you (your business and customers), and remain kind and compassionate towards all.
Being a business owner is not for the faint of heart. If you find yourself struggling or doubting while on your ownership journey, don't hesitate to reach out. I'm happy to provide a word of encouragement as so many have done for me along the way.
And I couldn't end without a heartfelt "thank you" to all who have been a part of Close HR Connections over the past 14 years. Here's to many more!