Back to Results
Ghosting: The New Workplace Headache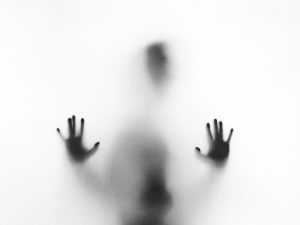 As companies are gearing up for the fall hiring season, many are encountering a new hiring challenge—employee ghosting. According to a recent article published by LinkedIn, employee ghosting has become the newest nightmare for employers.
What is new-employee ghosting? Basically, it's the decision that a candidate or new employee makes to intentionally not communicate with an employer. Examples include:
not returning an employer's call to set up an interview after submitting a resume.
setting up an interview but no-showing for the interview without any explanation communication.
accepting an offer but not showing up for the first day of with no communications to the employer.
starting a new job and a few days later no-showing for work and no communications with the employer.
Why Ghosting?
Why do candidates and new employee's ghost? Here are a few reasons:
The unemployment rate is the lowest it's been in recent decades with more job openings than qualified candidates, so workers are more likely to be continually looking for a "better opportunity"
Technology has changed the way we communicate, and communicating face-to-face is more difficult for people to handle thus they avoid difficult or awkward conversations all together.
Candidates don't want to let down a recruiter or hiring manager, so they cut off communications and move on
When Employers are the Ghost
Do employers ghost too? Sometimes. Communications is a struggle for every company, some more than others. Some companies really don't know how to communicate well. What might it look like when an employer is doing the ghosting?
On Friday afternoon an employer announces a 25% reduction in force effective immediately with no prior communications.
A company fires an employee with no communicated reason, notice or documentation.
Candidates that have been phone interviewed and told the company will communicate back to them whether they'll be asked for an additional interview never hears from the employer again.
Ghostbusting Tips
So, what can employers do to minimize their employee ghosting risks?
Respect is a two-way street. Communicate with candidates what their status is in the hiring process. Also, communicate with the employee who has a performance or behavior issue, pointing out the issue, how to improve, and when you'll meet to discuss it further. And if a company is facing some difficult financial decisions, communicate with your employees – they may even have some ideas to help avoid a reduction in force. Communicate with them, and they'll more likely communicate with you.
Be Transparent. Don't mislead candidates or employees with false promises or unrealistic expectations. Be clear and transparent in your communications. Technology has raised the expectations for companies to provide real-time, factual information, so companies should strive to be consistent, honest, and timely in their communications with candidates and employees.
Strengthen your Hiring Process. Make your hiring process more efficient and effective for both the company and the candidates. Set the hiring process expectations at the beginning of your phone interview with candidates and ask for their participation. Shorten the hiring process timeline and move candidates through the process quicker and keeping them engaged.
Employee ghosting is a new challenge for all employers across all industries, but companies can minimize their risk of employee ghosting, and at the same time be sure they in turn are not guilty of ghosting by improving their communications with employees. Be intentional, transparent, and respectful in employee communications.
Need help with employee communications? Close HR Connections is ready to help.