Back to Results
Looking For The Magic Bullet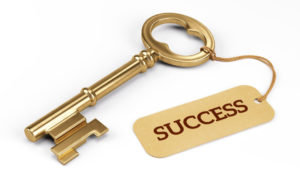 There are no magic silver bullets. Whether you're trying to build your company culture, recruit Rock Star employees, or re-design a benefits plan that's meaningful to your team, there are, unfortunately, no magic silver bullets that are one-size-fits-all for your company. Every company is trying to differentiate themselves from the competition and create a unique culture, work environment, and plan for success. The one thing most have in common? Thinking there's a magic silver bullet that will miraculously be the answer to all of their challenges.
The Golden Rule
There is, however, a Golden Rule that everyone can follow that will serve even better as you plan for business success. You may have heard it as a young child in Sunday School or kindergarten way back when, and it is still applicable today. What is it? Treat others as you would like to be treated. Simple yet often difficult to practice, especially in challenging, stressful situations. But the truth is, when people feel cared for company culture thrives, thus positively impacting both the team and the business.
If you're trying to build the culture for your organization or trying to change the culture, this golden rule is key. Start with saying two simple words on a regular basis, "Thank you." Just saying those two words is a phenomenal employee retention strategy. When an employee does a great job, demonstrates a company value, and/or offers to help a team member, acknowledge and appreciate their efforts. Saying "thank you" offers recognition, helping them feel valued.
Here are a few more ways the Golden Rule in action can lead to employee and culture success, and ultimately business success.
Share your story
The Golden Rule can be put to work right from the start as you're interviewing a job candidate. Begin by sharing your own brief story with the candidate. Tell them why you're working at this particular company, and why the company culture is meaningful and motivating for you. Put the candidate at ease by going first, so their butterflies and nerves can subside before they have to start talking and answering questions. You remember how stressful interviewing can be, right?
Listen to employees
Another way to put the golden rule in action is to actively listen to your employees. Everyone wants an opportunity to be heard and noticed. Ask someone for their input on a project, or for their opinion concerning a challenge the company is dealing with, or for their ideas about adding a new company benefit to the team. People are more committed and engaged when they can contribute ideas and suggestions because it gives them a sense of value and ownership.
Check in with your team
Managers should be doing "check-ins" with their employees weekly to maintain communication with their team. This opens the door to share positive remarks and steps for improvement, and provides the supervisor with the opportunity to listen and give appropriate feedback in a timely manner.
Everybody wins
Following the golden never fails to lead to a strong company culture that attracts Rock Star talent and, more importantly, retains that talent. When people feel their contributions matter, that they are recognized and appreciated, and feel like they have "ownership" in an organization, they are more likely to be long-term employees. And that means lower turnover, higher productivity, stronger skill sets, and better chemistry among your team. That means they win and your business wins.
There may not be any magic silver bullets, but there is a golden rule that will serve everyone well–treat others as you'd like to be treated.