Back to Results
Habitat For Humanity Wake County
Name of Company: Habitat for Humanity of Wake County
Website: habitatwake.org
Business: Partners with homebuyers, donors and volunteers to build safe, affordable homes in all parts of Wake and Johnston counties
President/CEO: Patricia Burch
# employees: 120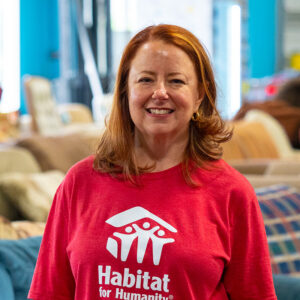 Patricia Burch started her new role as CEO of Habitat for Humanity Wake County in October 2022. She was introduced to Close HR Connections, which has been a strong supporter and resource for the organization for several years.
"Close HR has been invaluable in helping me navigate issues that were happening early in my tenure here," said Patricia. "They essentially were working as the HR Team for us and helped us find an HR director who is fabulous."
Almost every day, Patricia spoke to her points of contact, Ann Close and Jon Riddle. "They helped me with backstory and history since they had been working with Habitat for a long while."
During this time, Close HR provided guidance for employee conflicts, worked on safety protocols with all 10 ReStores, handled crisis management in several situations, talked through several parts of the handbook, and led the search for an HR Director, who was hired in less than eight weeks.
"One of the most notable things about that hiring process was that when they came to us, there was an effort to bring us a diverse pool of candidates, which was one thing we were focused on, as well," said Patricia. "Not only did they conduct the search for the HR Director and did such a great job hiring the HR professional, but they also handled the training plan for the HR Director. Close HR transitioned from being involved in the day-to-day HR role smoothly into being a consulting resource for the new HR Director."
Patricia said Habitat for Humanity Wake County benefitted from Close HR's experience and level-headedness, especially as she began her new role. "They were able to give me great advice on which way to go," she said. "We would have been at an extreme disadvantage not having them on our team during this last year."
Patricia highly recommends Close HR Connections as an HR consulting firm. "If I had started here without them, it wouldn't have been as smooth of a transition for me," she said. "They really helped me get off on the right foot."