Back to Results
Name of Company: Tina Barnard Designs LLC
Website: tbdnc.com
Business: Corporate Interior Design
Owner/CEO: Tina Barnard
# employees: 15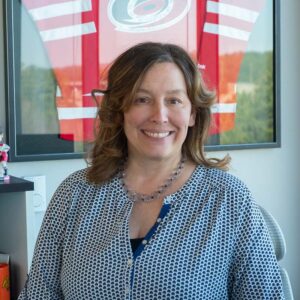 For Tina Barnard, CEO of Tina Barnard Designs LLC , meeting Ann Close at a Christian Executives Group meeting has been a godsend. Tina and her husband started a corporate interior design firm ten years ago, and business is booming. Success can come with its own set of challenges, however, and when they reached out to Ann for advice, she identified a couple of potential HR red flags at their very first meeting.
"Ann got right to work on the compliance items that needed attention," reports Tina. "She got our handbook up to date, and she has been instrumental in keeping me compliant and well documented. We have a great working relationship."
"Close HR Connections is a collaborative partner for my small business," Tina continues. "They have the knowledge and the skillset to be our fractional HR department, and their values align with our values. We've hired seven people in the last year, and we've been able to maintain a high retention rate. Close HR advised us throughout the recruiting and selection process, drafting offer letters and assisting us with onboarding. We've used them a lot more than I anticipated, but it has been so worthwhile to have someone who can walk me through an idea and explore the potential liability."
The biggest thing for Tina is that Ann and her team have the level of strategic HR expertise they need without having to pay a fulltime HR person. They purchase blocks of time and "refill" when needed.
"I'm always going 100 miles an hour," laughs Tina, "and Ann calmly slows me down when I need that. She adds so much value and we know our relationship with Close HR will continue."