Back to Results
UPDATED: What Employers Need to Know about the Coronavirus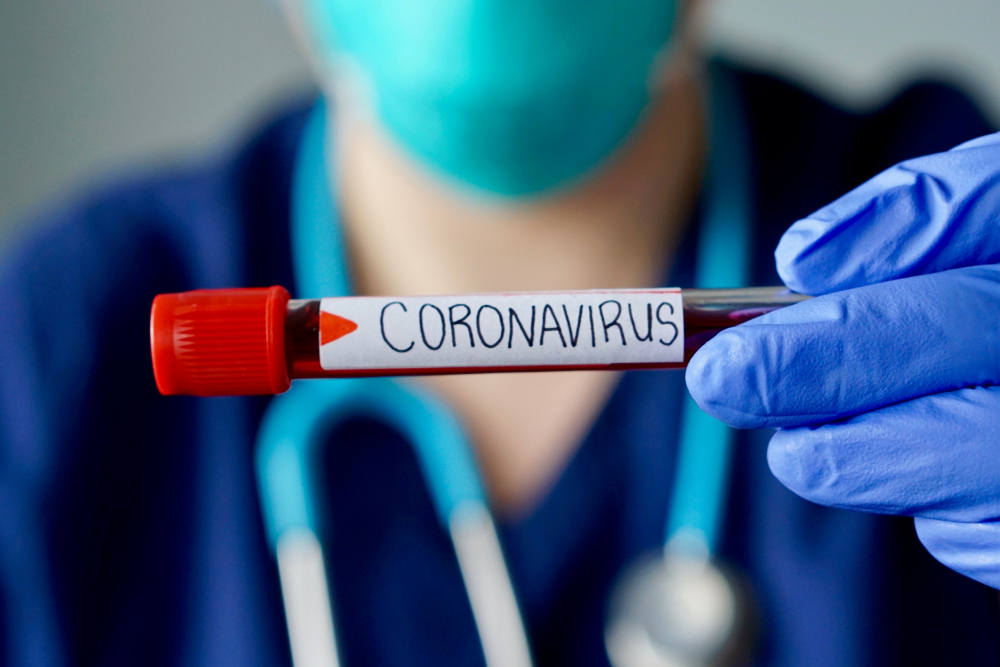 Close HR encourages business owners and entrepreneurs to be of good courage. Take a deep breath, assess your business needs, the information updates on COVID-19, and make decisions for your company and employees from a place of confidence, strength, and hope. We will get through this challenging situation and be stronger for it. 
Close HR will continually update this blog with the latest information and recommendations for employers as new data and news is made available regarding COVID-19. In the blog, we will provide business leaders with both proactive tips and steps to meet business needs, as well as, how to handle employee needs and communications as COVID-19 effects the workplace.
Updates Related to CONVID-19 as of April 2
President Trump signed the Coronavirus Aid, Relief and Economic Security (CARES) Act on March 27, 2020. 
To learn about the specific details regarding the CARES Act and its impact on employers read Close HR's blog "The CARES Act: What Employers Need to Know."
General Information and Suggestions for Employers Regarding CONVID-19
The Families First Coronavirus Response Act was passed on March, 18 which includes:
Free Coronavirus Testing
Paid Sick Leave
Family leave for caregivers
Food assistance for the needy
Enhanced unemployment insurance
Increased Medicaid funding for states
For specific details and how the FFCRA will affect small businesses, read Close HR's blogs "President Trump Signs Families First Coronavirus Response Act" and FFCRA outline for employers.
Tax Day Moved to July 15
Treasury Secretary Steven Mnuchin announced on Twitter that at President Trump's direction "we are moving Tax Day from April 15 to July 15. All taxpayers and businesses will have this additional time to file and make payments without interest or penalties."
Tax Credit for Small and Medium-Sized Businesses
For businesses with under 500 employees, a tax credit will be applied and 100% reimbursement for paid leave under the Families First Coronavirus Response Act will be provided. For additional details visit the IRS website.
Equal Employment Opportunity Commission (EEOC) Provides Clarification on Temperature Screening Employees
The U.S. EEOC has issued an update that acknowledges employers may implement temperature screening measures in response to the COVID-19 pandemic. For specific details and guidelines visit the EEOC website. 
Medical facts and recommendations about COVID-19 (Coronavirus) per the CDC (Center for Diseases Control):
Primary symptoms of COVID-19 are also general symptoms of basic colds and flu which include fever, difficulty breathing, sore throat, and coughing. Very few COVID-19 cases include vomiting or diarrhea symptoms.
The estimated time before symptoms are present is between 2 and 14 days.
People with the highest risk of infection are older adults and those with chronic respiratory illnesses.
Someone who has completed a quarantine period or has been released from isolation does not pose a risk of infection to other people.
If an individual gets diagnosed with COVID-19, everyone living in the individual's household should self-quarantine to avoid spreading the virus.
It is recommended to close off areas used by the ill persons and wait before beginning cleaning and disinfection to minimize the potential for exposure. Open outside doors and windows to increase air circulation in the area. If possible, wait up to 24 hours before beginning cleaning and disinfection.
President Donald Trump recommends people avoid groups of 10 or more to avoid the spread of the virus at this time.
The CDC recommends not holding events with 50 or more people.
Changes announced related to unemployment insurance in North Carolina:
The one-week waiting period required before someone who lost a job can apply for benefits has been waived.
Individuals unemployed and seeking unemployment will not be required to look for additional work at this time
Employees who have their working hours reduced because of COVID-19 are eligible to apply for unemployment benefits.
People applying for unemployment insurance will not need to interview in-person. Instead, people can be interviewed as part of the application process online or by phone.
Employers will not be responsible for the cost of unemployment and will not have losses counted against them.

Employers should clearly state COVID-19 as the cause and ask for "noncharging."
Employees should mention Coronavirus when filing for unemployment.
Proactive steps employers can take to help safeguard their employees:
Educate staff and provide simple facts, such as those from the CDC. Strive to work from facts and not fear.
If feasible, have employees who are in roles that can be performed virtually, work from home.
Employers may request employees to stay at home if they are exhibiting symptoms, such as a fever, a cough, a sore throat, and/or have trouble breathing.
Encourage all employees to practice good sanitation such as hand washing frequently, practicing "social distances" of 6 feet, and using a tissue or their sleeve to cough or sneeze into.
Provide hand sanitizer throughout the workplace to make it easier for employees to practice good hygiene in the office.
Routinely clean counter-tops, desks tops, doorknobs, handrails, etc. to minimize the risk of the virus living on these surfaces. The virus can live up to 9 days on surfaces.
Relax PTO guidelines for the next several weeks. Allow employees to go negative, if needed, in order to be able to stay home if exhibiting symptoms of a fever, cough, sore throat, or other trouble breathing.
Helpful Info to share with employees considered essential workers during the North Carolina Stay at Home order:
Employees with fevers over 100.4 should not return to work until their fever is below that level for 24 hours without the use of fever-reducing medication. 
Suggest that employees with a fever, cough, and/or difficulty seek immediate medical care.
Employees should contact their supervisor and Human Resources if they come in direct contact with someone with COVID-19 before returning to work.

HR representatives should review the most recent CDC guidelines and recommendations and communicate with these employees accordingly.

Employees who have coughs/colds that are not severe and do not accompany a fever should also practice routine hygiene to include hand-sanitizing frequently, washing hands frequently (with soap for 20 seconds), covering a cough/sneeze with shirt sleeve or tissue (not hands), and sanitizing their work area.

Employees should avoid touching their eyes, nose, and mouth with unwashed hands.

Employees should practice "social distancing," which includes maintaining a safe distance between yourself and others at a minimum of six (6) feet.
All employees are encouraged to observe the same routine hygiene practices as employees who are ill. Simple hygiene is helpful in preventing transmission of many illnesses.
Allow employees to wear masks if they choose – masks are recommended for those employees in a high-risk group and may protect them from catching COVID-19. 
If a company is Employees may be asked to go home by a supervisor due to concerns of visible symptoms and the concern of contaminating others in the workplace.

If an employee has concerns about the supervisor's decision, they should contact their HR representative.
Employers should continue to provide employees with updates on precautionary steps the company is taking to protect employees from the potential exposure to flu-like symptoms and the potential exposure to COVID-19. Employers should encourage workers to practice recommended hygiene guidelines and be aware of the facts, while striving to provide a safe workplace for all.
For current information related to COVID-19, visit the following sites:
***
For additional updates and HR assistance with business planning and employee communications related to COVID-19, contact Close HR Connections.